Cloud PBX
Amazing Telephone Exchange System
#1 Telephone Communication System!
Home office or large Enterprise. Stay connected with Cloud PBX.
Desktop device and mobile
Multiple Devices - Multiple Lines
Easily transfer calls and chat with colleagues.
Connect with clients from anywhere to anywhere.
Call queues to individuals or groups.
Advanced queue strategies such as Round Robin & Hunt.
Agents can answer calls from anywhere - at the office or remote.
Call back option as overflow during busy times.
Use office extensions on 3rd Party iOS & Android apps for remote work.
Use IP desk phones, mobile apps, and other devices to make and receive calls.
Easy management of multiple voicemail boxes, either to your email or direct from your device.
No expensive hardware needed.
Save thousands on calls with by utilising VoIP.
Connect remote offices and eliminate interoffice call charges.
Teleworkers or traveling sales people make free office calls.
Easily create and manage extensions for remote workers.
Works with 3rd Party apps for Windows, Web, iOS & Android.
Keep control of your phone lines and save on call costs.
Plug & play with most IP phones.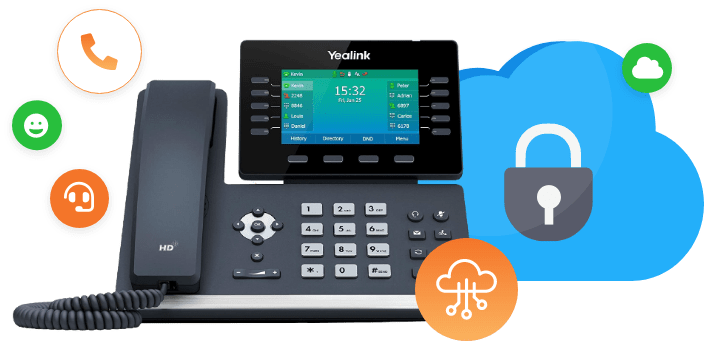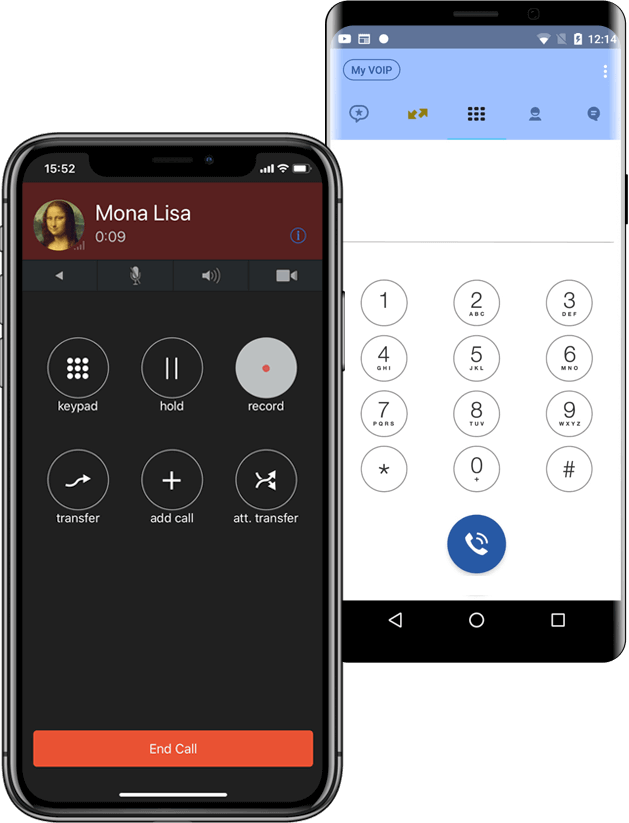 With Cloud PBX, you'll have a full-featured online PBX system. Cloud PBX scales with your business and is available at a fraction of the cost of comparable telephone exchange solutions.
KJHosting can link your team and customers with our hassle free Phone System.
Bring over your old phone numbers or create brand new ones.
PBX stands for Private Branch Exchange System, which is a private telephone network used within a company or organisation. The users of the PBX phone system can communicate internally (within their company) and externally (with the outside world). A PBX also allows you to have more phones than physical phone lines and allows free calls between users. Additionally, it provides features like transfer calls, voicemail, call recording, interactive voice menus and call queues.
Note all prices listed on this site include Australian GST.  Non residents deduct 10%.
Cloud PBX - 1 Line
One time setup fee of AU$99
16.5c per national call

Mobile calls 33c per min

13/1300 27.5c per call

1 x Simultaneous calls

1 x Australian DID number (other nations by consult)

1 x Extension number / device

Additional Direct In Dial numbers - $4.35pm
Cloud PBX - 4 Lines
One time setup fee of AU$249
500 national minutes included (up to $50 value), then 11c per call

Mobile calls 27.5c per min

13/1300 27.5c per call

1 x Australian DID number (other nations by consult)

4 x Simultaneous calls

8 x Extension numbers / devices

Additional Direct In Dial numbers - $4.35pm
Cloud PBX - 8 Lines
One time setup fee of AU$299
1200 national minutes included (up to $114 value), then 10c per call

Mobile 22c / min

13/1300 27.5c per call

2 x Australian DID number (other nations by consult)

8 x Simultaneous calls

16 x Extension numbers / devices

Additional Direct In Dial numbers - $4.35pm
Cloud PBX - 16 Lines
One time setup fee of AU$349
1800 national minutes included (up to $162 value), then 9c per call

Mobile 16.5c / min

13/1300 27.5c per call

2 x Australian DID number (other nations by consult)

16 x Simultaneous calls

32 x Extension numbers / devices

Additional Direct In Dial numbers - $4.35pm
Cloud PBX - 32 Lines
One time setup fee of AU$449
2400 national minutes included (up to $192 value), then 8c per call

Mobile 11c / min

13/1300 27.5c per call

3 x Australian DID number (other nations by consult)

32 x Simultaneous calls

64 x Extension numbers / devices

Additional Direct In Dial numbers - $4.35pm